Here are a few sample episodes from my 2008 podcast series Multiple Choice. I had a ridiculous amount of fun doing these, even when I was chained to ProTools trying to get the edit just right.
I came up with the concept of a show based  on life choices after writing What Women Want Next. The book was about feminine fulfilment (if any!) in a post-feminist world, and the conclusion I'd come to was that the challenge of choice  – in all its profusion, diffusion and confusion – was the new "problem that had no name." Books like Barry Schwartz's The Paradox of Choice, Hugh Mackay's Generations and Gregg Easterbrook's The Progress Paradox provided inspiration (and I interviewed both Schwartz and Mackay early in the series).
But I was also after something specific stylistically in this podcast: I wanted to create a sound that was at once personal and quote-unquote political, and I wanted to feature real voices and real settings. Some segments were recorded in the studio. But the most interesting ones were done in people's homes and workplaces and, on one memorable occasion, from inside a dumpster.
Susan Atkinson, the executive producer, taught me how to be real on the radio, and her demanding  production standards were a huge pain, and a priceless lesson. Megan Woods (in the first season) and Gaby Linford (in the second) were my sound engineers, producers and partners in crime. I loved working with them, and learning from them, and laughing like an idiot with them.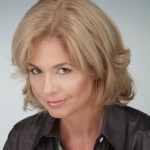 Episode 22. Courageous choices for young and old. In Blowfish 101, a seasoned fisherman teaches kids how to cast out boredom on a spring day. And a mother of 12 tells why she chose to adopt the children nobody else wanted.
Audio clip: Adobe Flash Player (version 9 or above) is required to play this audio clip. Download the latest version here. You also need to have JavaScript enabled in your browser.
___________________________________________________________________________________________________
Story catcher Episodes 1 – 10

One of my favorite gigs EVER was acting as executive producer/presenter for ABC Radio's  StoryCatcher project – a life-story series inspired by NPR's amazing StoryCorps initiative. (For the full Storycatcher story, head to http://www.abc.net.au/perth/storycatcher/ )
Some of the best stories we caught were put together into a 10-part summer series – Australian summer, that is -  broadcast nationally in Dec 2010/Jan 2011. Here's the complete series, along with download links.
ABC Story catcher
Susan Maushart
Story catcher – Part 1/10
Audio clip: Adobe Flash Player (version 9 or above) is required to play this audio clip. Download the latest version here. You also need to have JavaScript enabled in your browser.
Story catcher – Part 2/10
Audio clip: Adobe Flash Player (version 9 or above) is required to play this audio clip. Download the latest version here. You also need to have JavaScript enabled in your browser.
Story catcher – Part 3/10
Audio clip: Adobe Flash Player (version 9 or above) is required to play this audio clip. Download the latest version here. You also need to have JavaScript enabled in your browser.
Story catcher – Part 4/10
Audio clip: Adobe Flash Player (version 9 or above) is required to play this audio clip. Download the latest version here. You also need to have JavaScript enabled in your browser.
Story catcher – Part 5/10
Audio clip: Adobe Flash Player (version 9 or above) is required to play this audio clip. Download the latest version here. You also need to have JavaScript enabled in your browser.
Story catcher – Part 6/10
Audio clip: Adobe Flash Player (version 9 or above) is required to play this audio clip. Download the latest version here. You also need to have JavaScript enabled in your browser.
Story catcher – Part 7/10
Audio clip: Adobe Flash Player (version 9 or above) is required to play this audio clip. Download the latest version here. You also need to have JavaScript enabled in your browser.
Story catcher – Part 8/10
Audio clip: Adobe Flash Player (version 9 or above) is required to play this audio clip. Download the latest version here. You also need to have JavaScript enabled in your browser.
Story catcher – Part 9/10
Audio clip: Adobe Flash Player (version 9 or above) is required to play this audio clip. Download the latest version here. You also need to have JavaScript enabled in your browser.
Story catcher – Part 10/10
Audio clip: Adobe Flash Player (version 9 or above) is required to play this audio clip. Download the latest version here. You also need to have JavaScript enabled in your browser.